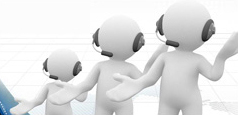 ZP35B/ZP37B/ZP39i Rotary Tablet Press
●
 

Application:
This machine is one kind of double side rotary tablet press machine, which can press granular materials into round shape tablet, irregular tablet or double-side engraved tablet.
This machine is mainly used in pharmaceutical, chemistry, foodstuff, electronic industries.
●
 

Feature:
1. Made of stainless steel, the housing is fully closed. The surface of the rotary turret is covered with a hardened layer so that the turret surface is wear resistant. The machine conforms to GMP requirements.
2. Adopt transparent windows, tableting state can be observed clearly. The windows can be opened, cleaning and maintenance is easy.
3. PLC and touch screen control, speed adjustable by frequency inverter, all the running parameter can be set and shown.
4. With high main-pressure and pre-pressure, extending the pressing time and making good quality tablets.
5. Hydraulic overload protection device is equipped, the machine can stop automatically in case of overpressure to protect the punch pins from being damaged.
6. ZP39i is upgraded model from ZP35B, its output is increased about 15% more than ZP35B.
7. Force feeder is optional on the machine.
●
 

Technical Parameters:
Model

ZP39i

ZP37B

ZP35B

Number of Stations

39

37

35

Tooling Standard

ZP

Max Main Pressure (KN)

80

Max Pre-pressure (KN)

10

Max Tablet Diameter
(mm)

round tablet

13

irregular tablet

16

Max Filling Depth (mm)

15

Max Tablet Thickness (mm)

6

Max Turret Speed (r/min)

36

Max Production Capacity (pcs/h)

168000

160000

151200

Motor Power (kw)

4

Overall Size (mm)

1160×1070×1720

Machine Weight (kg)

2000
Scan the QR code to read on your phone
We could not find any corresponding parameters, please add them to the properties table
COPYRIGHT © 2015 Shanghai Tianhe Pharmaceutical Machinery Co.,ltd.
Pharmaceutical machinery, pharmaceutical equipment, tablet presses, rotary tablet presses, high speed tablet presses